two #2 | HITOSHI TSUBOYAMA
two #2 | HITOSHI TSUBOYAMA
Limited to 100 pairs with Edition Number
※The actual color may differ slightly depending on the computer or smartphone, but please note that we will not accept returns even in that case.
※Free shipping over 20,000JPY of purchase
pairs remaining
HITOSHI TSUBOYAMA
---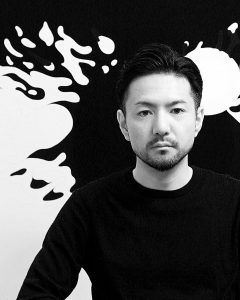 Painter, artist. Born in Miyagi Prefecture, Japan in 1981. In 2010, completed the master's program at the graduate school of Tokyo University of the Arts. Based on his original concept of space, he is searching for a new expression by color surface. Through symbolic motifs such as portraits and the iris of the eye, he is creating works with the theme of questioning the ability of people to identify things.